Fitness & Personal Training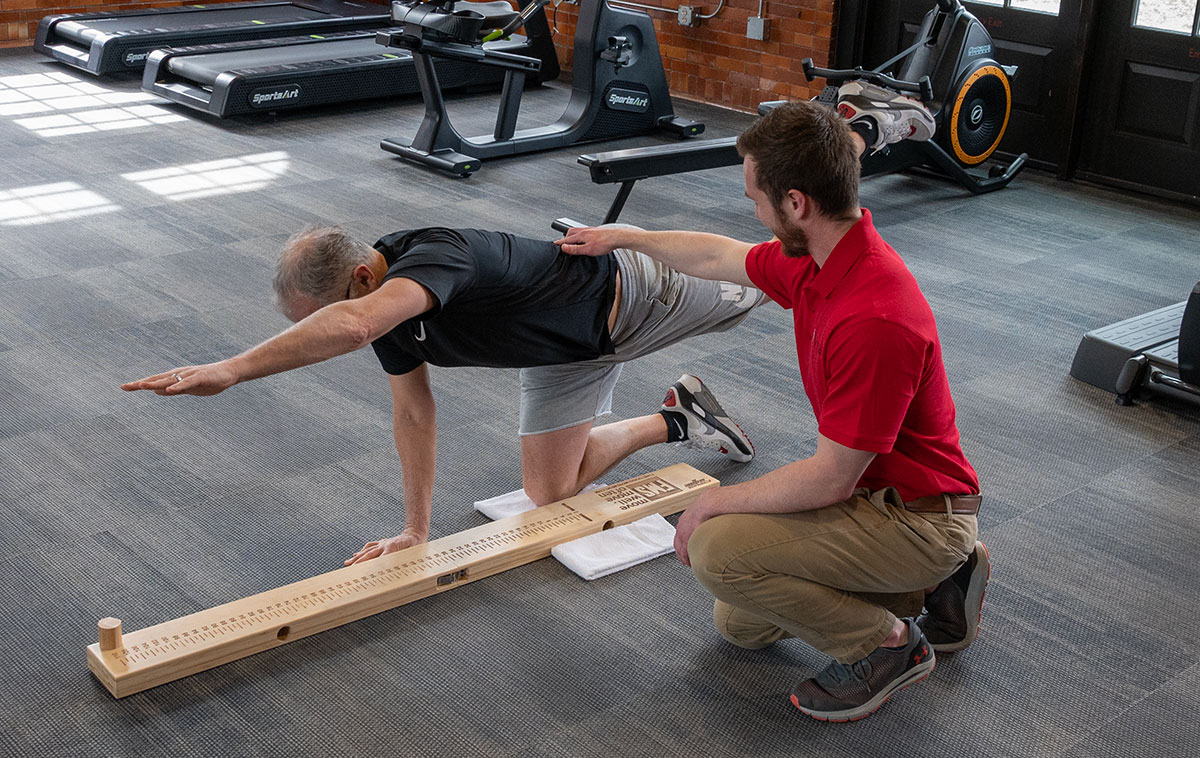 Flexible scheduling hours
Free injury screening
Comprehensive initial evaluation
Science-based fitness programming
PERSONAL FITNESS the Vita Way
Vita provides customized programs with our elite staff of physical therapists and physical therapist assistants who are also certified personal trainers. Our staff's extensive educational background allows for one-on-one fitness sessions using an integrated approach and scientific-based methodology to strength and conditioning. We ensure optimal results and safety by combining a comprehensive evaluation with systematic process of recording, tracking, and progressing your program based on your individual goals.
Our staff has trained everyone from the elite athlete looking to reach optimal performance levels to those looking to have more energy and feel better with daily activities. We can get you where you want to go in a fun, results-oriented environment that delivers outcomes beyond anything you've experienced before.
Specialized Personal Training
Vita's Medical Fitness program offers a personalized and medically guided approach, led by our licensed physical therapists. Tailored to suit individuals dealing with medical conditions including arthritis, chronic pain, or joint replacement, to name a few. Our programs focus on achieving goals safely and effectively. Through a combination of pain management, personal training, home exercises, and other suitable approaches, we strive to provide transformative benefits to our clients.
Experience the transformative benefits of Aging Better programs at Vita. Our dedicated team of therapists is committed to helping you improve your health, mobility, and overall well-being through personalized fitness programs tailored to your unique needs. Our Aging Better programs are specifically designed to address the challenges and goals of older adults, promoting strength, balance, flexibility, and cardiovascular health.
Sports Specific Training offers athletes personalized programs to enhance performance, prevent injuries, and optimize their athletic abilities. The training programs are designed to optimize an athlete's potential, enhance skills, and maximize their competitive edge. Our experienced therapists work closely with athletes to design tailored training plans that focus on sport-specific movements, strength, agility, endurance, and overall athletic performance.
Assisted stretching is a technique where a trained professional helps to stretch and elongate muscles, providing deeper and more effective stretches. With the aid of our physical therapists, we can more accurately treat the affected areas and ensure you are getting the proper range of motion that your body needs.
Unlock the power of personalized nutrition coaching with Vita Fitness's Precision Nutrition certified nutrition coach. Our expert coach is here to guide and support you on your journey to a healthier lifestyle through individualized nutrition recommendations and education.
Membership to our state-of-the-art boutique gym includes 24-hour access, a complimentary functional movement screening and access to customizable exercise programs on our fitness app.
FMS (Functional Movement Screening)
We leverage this screening tool to assess an individual's movement patterns and identify any imbalances or limitations that could lead to injury or impair performance.
Our fitness app is specially designed to help individuals achieve their fitness goals by providing convenient access to fitness resources and support.
Learn how to move safely within your occupation and prevent injury.
What can I expect during my personal training sessions?
Depending on the length of your training session (30, 45, 60 minutes), you will receive one-on-one attention throughout the session that may include a warmup/mobility section to ready your body for physical activity, customized corrective exercises to prevent injury that are based on evaluation findings, strengthening exercises using both free weights and machines, and post workout stretching either independently or assisted by your therapist.
Is personal training covered by insurance?
Personal fitness is not typically covered by health insurance plans unless you are experiencing pain and/or currently in a physical therapy program. However, your program can be covered by your Health Savings Account (HSA), or reimbursed by your employer via a Flexible Spending Account (FSA)
I have an old injury and am not sure if I should schedule personal training or physical therapy?
If you are currently experiencing pain, then you should schedule physical therapy. You can always call and speak to a member of our team who will guide you if you are unsure what is best for you. We also offer free injury screening with one our physical therapists who can guide you to the best course of action.
Do I need to be a gym member to schedule personal training sessions?
No! All our services are available to the public, no membership is needed. Your appointments will be with a physical therapist or physical therapy assistant and will utilize our state-of-the-art equipment.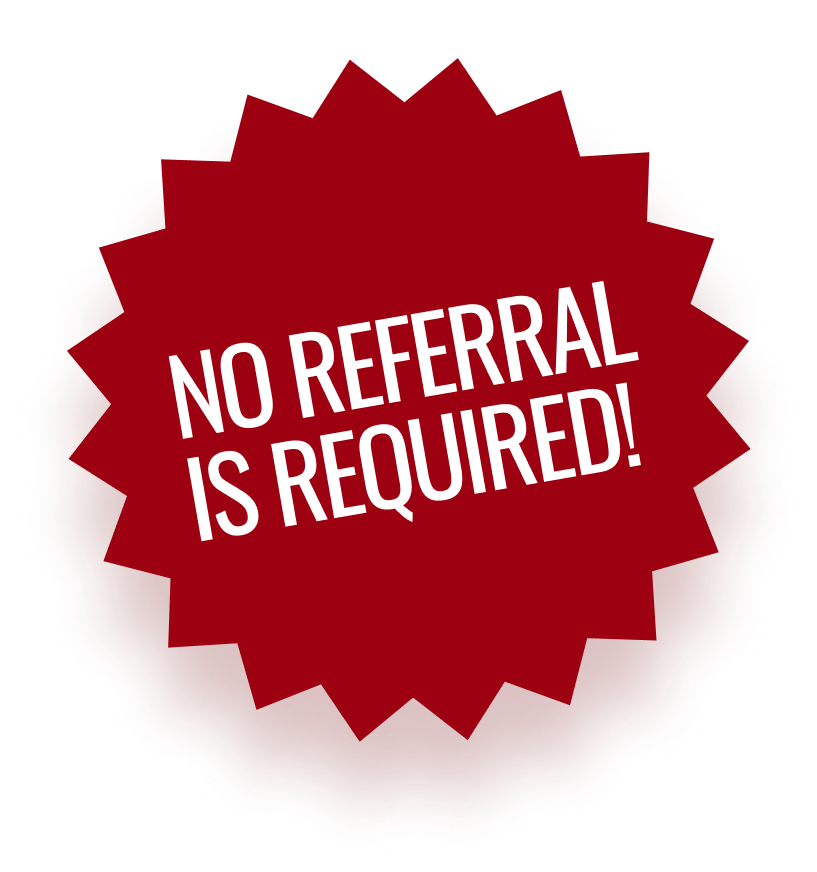 Most insurance companies now permit you to get evaluated and treated by a licensed physical therapist without needing a referral or prescription from your doctor.
Check your health insurance plan for more details, or Contact us directly if you have any concerns about your physical health so that we help you get back to feeling your best!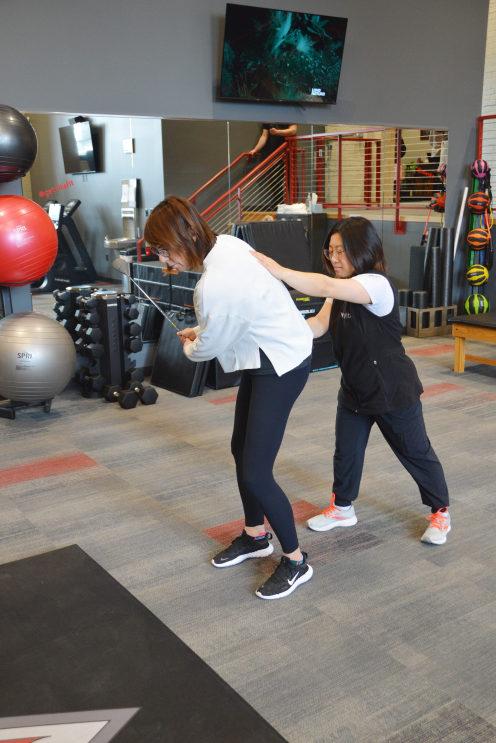 Sports medicine healthcare experts are highly skilled in providing specialized training to improve the mobility and function of patients. They focus on preventing injuries and providing effective treatment for existing conditions. These experts are particularly beneficial for individuals with active lifestyles, such as athletes and those who regularly engage in outdoor activities.
It is worth noting that sports medicine is not a standalone medical specialty. Most sports medicine specialists are certified and trained in internal medicine, family medicine, or another specialty, such as emergency medicine, and they receive additional training in sports medicine. Some specialists focus specifically on treating injuries in children and teens, as their growing bodies may require unique considerations. Additionally, some sports medicine healthcare professionals, such as orthopedic surgeons, have surgical training.
Sports medicine healthcare professionals can also offer advice on supplements, nutrition, exercise, and injury prevention. If you have sustained an injury or are looking to prevent one, it is recommended that you schedule an appointment with a sports medicine expert.

If you have sustained an injury or are looking to prevent one, please don't hesitate to contact us to schedule an appointment. We'll work with you to help you get back in the game!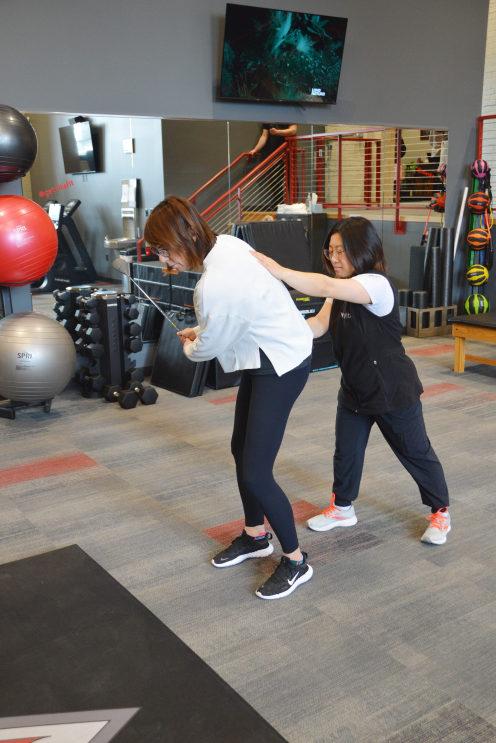 At Vita Fitness & Physical Therapy, we believe in providing personalized care by designing fitness programs tailored to your unique needs. Our team of certified professionals understands that each individual requires a specialized approach to maximize their potential and achieve optimal results. Whether you're looking for injury prevention, rehabilitation, or overall fitness enhancement, we have you covered every step of the way.
By working closely with you, we set realistic goals and milestones while tracking your progress to ensure you're on the right path. Our experts combine their extensive training and experience in fitness and physical therapy to develop comprehensive fitness plans that address your specific goals, challenges, and preferences. Our customized fitness plans incorporate a variety of exercises, techniques, and modalities tailored to your needs, helping you improve mobility, increase strength, and enhance overall fitness.
Experience the Vita Fitness & Physical Therapy difference and let our dedicated team guide you towards a healthier, more active lifestyle. Contact us today to start your journey to a stronger and more fit you!
Discover the exceptional care and expertise at Vita Fitness & Physical Therapy, voted Milwaukee's Top Physical Therapy Practice and recognized as the Face of Fitness by Milwaukee Magazine and Shepherd Express. Our licensed physical therapists are also fitness experts, passionate about keeping you healthy and active.
Experience the difference with personalized training programs tailored to your unique needs. Embrace a healthier and more fit lifestyle with Vita. Schedule an appointment with us today – We offer FREE TRANING CONSULTATIONS