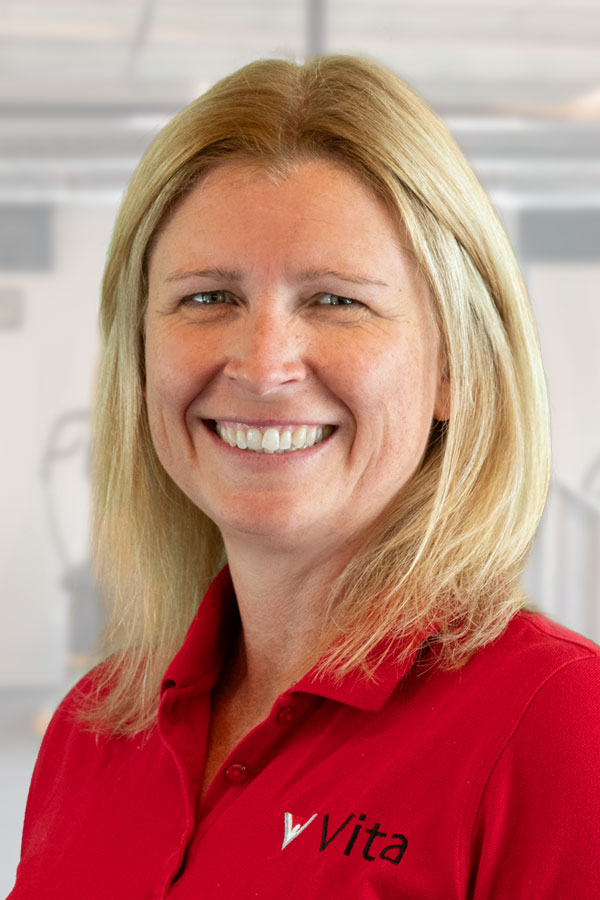 BERIT KRISTENSEN GEORGEOFF

Director of Operations and Patient Care Coordinator
Berit joined Vita 11 years ago and has been instrumental in the expansion and growth of the company, managing operations and patient care at all facilities. She is a sharp, customer focused leader who relentlessly strives to deliver the highest standards and spends most of her days active between clients and therapists focusing on the smallest details that make a big difference.  
Originally from Denmark and fluent in 3 languages she has worked in Operations and Customer Service in many industries across Europe and the US. A vast range of knowledge in both sales and marketing has equipped her to evolve many of Vita's operating practices including member pricing, insurance choice and new business. Oversight to expenditure and investment additionally ensures that the company's growing reputation matches its growing revenue.  
Outside the workplace Berit and her husband continue to be extremely active and in fact were it not for his need for excellent physical therapy following back surgery in 2011 she may never have joined Vita at all. They both love to travel, read and watch movies and continue to visit Europe as often as possible to see her family. A Milwaukee Third Ward resident for over a decade, she enjoys volunteering for Friends of Catalano Square helping to create and deliver the annual summer music series.