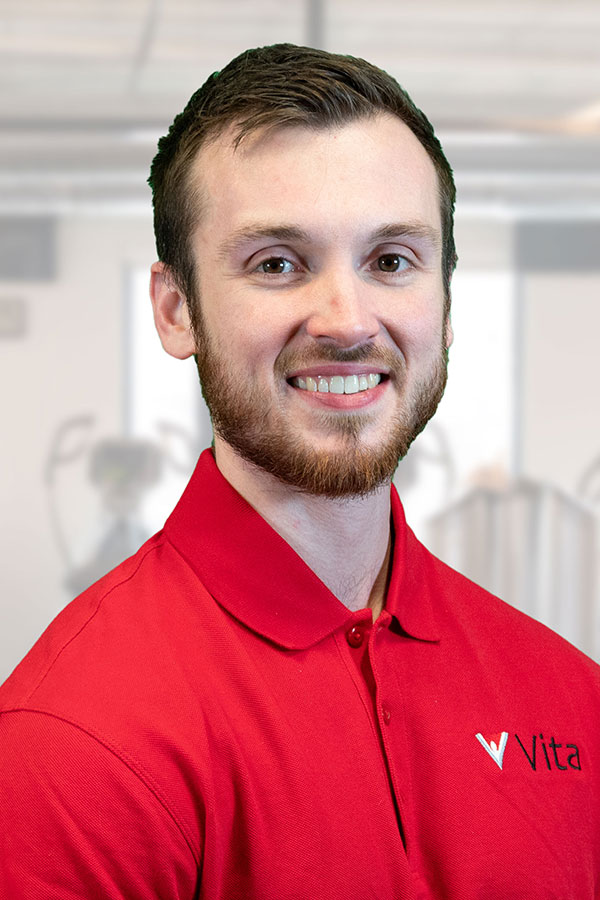 PTA, ACE
Physical Therapist Assistant
Adam Beth is our Physical Therapist Assistant and personal trainer at our Wauwatosa location. He received his Bachelor's degree of Kinesiology from the University of Wisconsin-Milwaukee in 2018 and Physical Therapist Assistant degree from Bryant & Stratton College in 2022. Prior to his clinical experience, Adam worked as a personal trainer both in a commercial gym and a physical therapy clinic, working with all age groups and fusing traditional exercise with medical-based strategies to ensure patient safety and positive progress throughout his sessions. He is a strong advocate of developing global strength and stability while maintaining as much mobility as possible to help his patients achieve the highest quality of life they can have. Adam is excited to meet and work with clients of any and every fitness level and help them become a stronger, healthier version of themselves.
Outside of the clinic, Adam practices what he preaches by staying as active as possible by frequently going to the gym and hiking on trails as well as enjoying outdoor activities such as golfing, fishing, and hunting. On the days that he is not active, Adam likes to visit breweries, spend time with friends, and watch football when season permits, particularly the Green Bay Packers. Adam installs his motto, "movement is medicine", to every therapeutic session and will ensure that his clients not only achieve their therapeutic goals, but come out of physical therapy happier and healthier.
Professional Certifications and Continuing Education
Work Experience and Education
2022 – Physical Therapist Assistant – Bryant & Stratton College
2018 – Bachelor of Science in Kinesiology – University of Wisconsin-Milwaukee