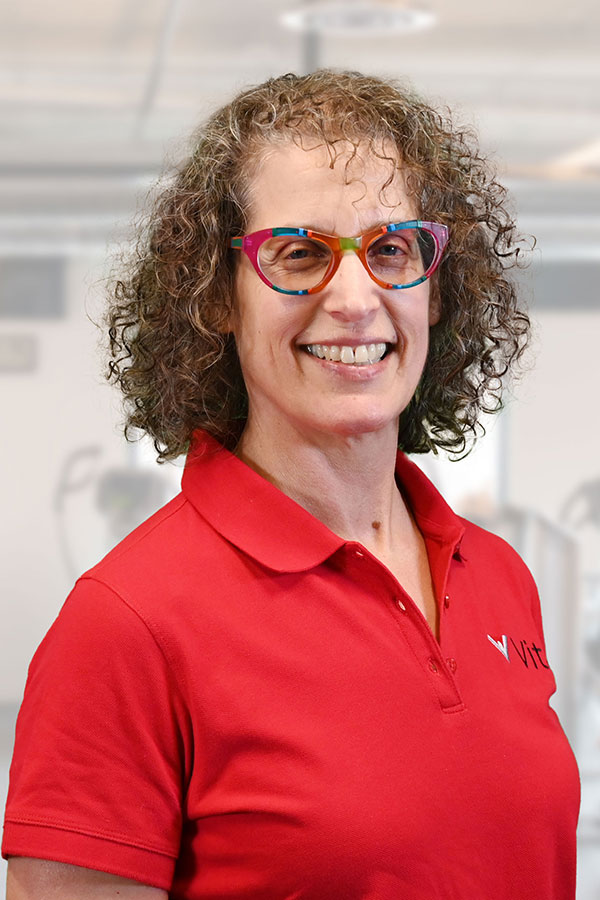 Debbie has been a leader in pelvic floor therapy for 27 + years. Her extensive experience includes being an esteemed board member for international pelvic floor organizations and helping to author a certification exam for pelvic floor biofeedback rehabilitation. She continues to write and teach courses in the same field.
One of Debbie's numerous certifications is in life coaching. She practices what she preaches and is an occupational therapist with exceptional manual therapy skills and certifications in pelvic floor biofeedback and dry needling. Debbie incorporates her coaching skills during the treatment. Therapy also includes movement and exercises to improve pelvic floor muscle functioning. Dietary recommendations, physiological quieting techniques, and additional lifestyle medicine protocols from Debbie can be a great help in improving overall health and life quality.
Compassionate pelvic floor therapy is provided 1:1 in a private, comfortable treatment room to provide you with a safe space to discuss all of your pelvic floor needs.